Pollinator Gardenworks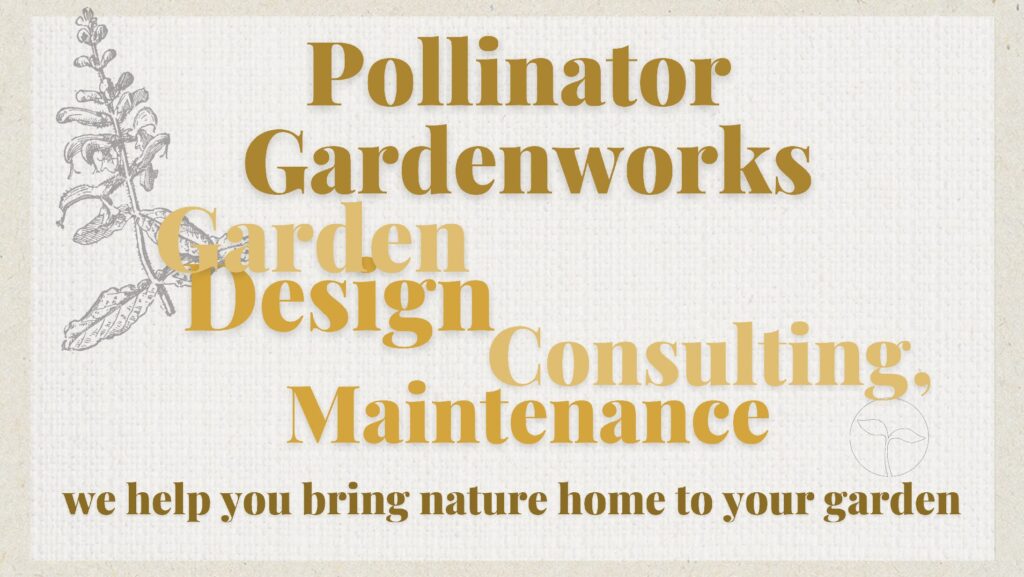 We provide garden design, consulting, DIY coaching, occasional assistance, and regular maintenance. We specialize in creating ecologically-minded garden landscapes using primarily California native plants that provide food and habitat for pollinators and native species. And, we strive to make sure that our clients have a piece of nature to call their own that brings them joy.
With a Pollinator Gardenworks design, installation, or maintenance we prioritize:
Habitat and food for native species, pollinators, and wildlife. We specialize in California native plants and edible food gardens. We will never plant or recommend anything invasive.
Reducing waste by limiting the amount of new material brought in, opting for smaller plants that lower your carbon footprint, and recommending recycled materials.
Healthy soil through the use of sheet mulching, no-till, and regenerative soil practices.
Water-saving techniques including low- or no-water plants (once established), rainwater runoff capture, better irrigation methods, and mulching.
Respect for the environment around us through integrated pest management approaches, using hand tools as much as possible to cut down on noise pollution, using electric tools instead of gas-powered ones, and respecting the way plants want to grow through their life cycle through seasonally appropriate pruning practices that maintain space and food for the seasonal cycles of insects and birds. 
Our services and transparent pricing include:
Garden maintenance including regular maintenance and upkeep of established gardens, specializing in California native plants and edible gardens. Depending on the garden, this usually entails two hours a month of pruning and trimming, pulling unwanted weeds, and general garden care.
$65/Hour for Matthew, $90/Hour for Matthew and an assistant, or $100/Hour for Matthew and Tessa. We can help you decide what arrangement makes the most sense for your needs.

Consulting or coaching to help you maintain or install your own garden, tear out your lawn, make planting decisions, or work through different options to arrive at the best approach for your landscape. These services can be provided over the phone, by email with documentation, or in person.
$65/Hour for Matthew, $100/Hour for Matthew and Tessa
Design for a new garden space, that takes into consideration light, water needs, and how you want to experience your garden. The design includes a scaled planting map and a list of plants with their ongoing care needs.
$100 Initial Site Visit and Consultation + $250 Design
We also offer installation services for new gardens or an occasional deep refresh of established gardens, which can include mulching, planting, heavy pruning, etc. We are not able to provide hardscape installation such as laying concrete or building arbors. These services are offered at a day rate.
Special orders for plants. California native plants can sometimes be challenging to find. We help folks source plants for their garden and can arrange for them to be delivered right to you.
We love working with Do-It-Yourselfers! There is a lot of information out in the world about gardening and we find that folks sometimes just want someone to help them get started. Maybe you just don't want to move a truckload of mulch by yourself! We can help you to think through the beginning stages of establishing a new garden and point you toward reputable, evidence-based resources to ensure your future success. 
What we don't do: Lawns. We believe that lawns are pollinator wastelands and water squanderers. If you haven't already, please consider breaking up with your lawn. We don't have the equipment to address lawn care needs because it is antithetical to our pedagogy. That being said, we do regularly work with clients that use professional lawn care for their grass and hire us to care for their garden.
A little about us: We're a husband and wife team. Between the two of us, we have the scope of knowledge to make design and maintenance decisions with the full lifecycle of your garden landscape in mind. Tessa is a ReScape Certified Landscape Professional and Certified Professional Coach. Matthew is a passionately curious naturalist, ecologist, and gardener that regularly maintains dozens of California native plant gardens in our region. Together, we care for thousands of baby California Native plants throughout the year at our plant nursery at find out farms. We care about nature, and people's experience of nature. We believe in everyone having access to the outdoors and food. And we are deeply curious, observant, and engaged in the world around us. Let us know if you'd like a consultation!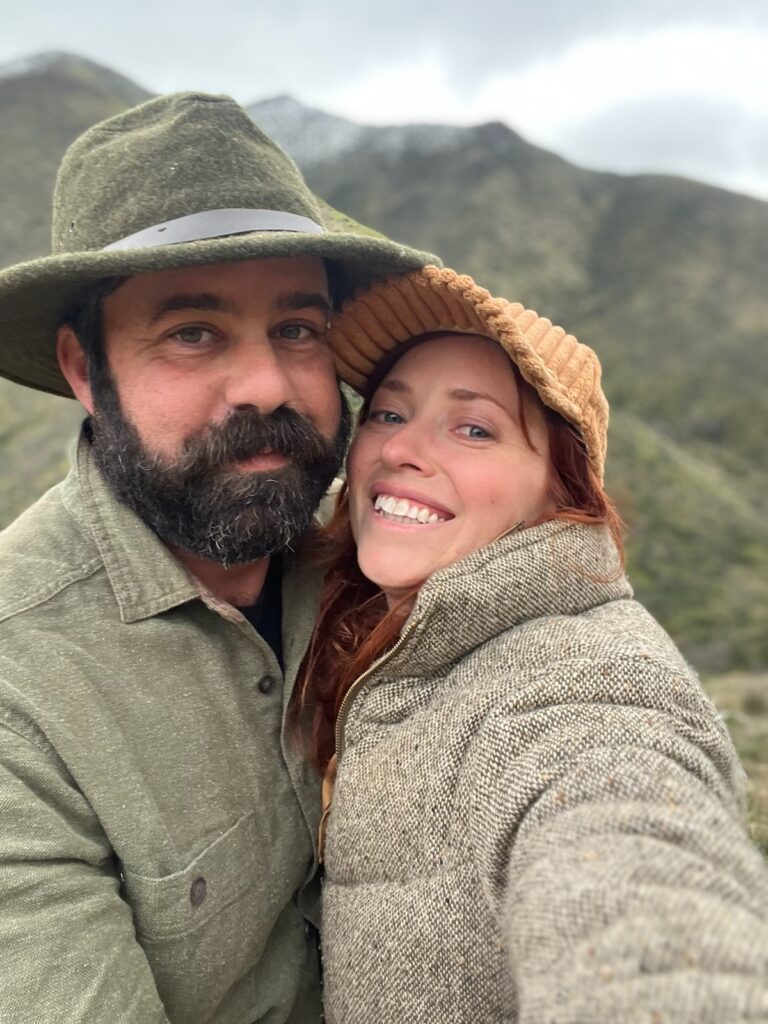 Thanks for taking the time to look into our services. We hope that no matter who you pick to help you with your garden that it brings you joy and supports the California native pollinators.